How great would it be to wake up, and have full control of your day?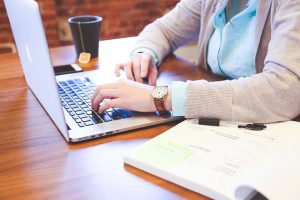 Millions of entrepreneurs around the world are discovering this lifestyle. Home computers, mobile devices, the internet, as well as take home skills such as data entry have opened up a virtual highway of opportunities.
However, along with the online economy, technology is also bringing us automation, robotics, chatbots, driverless cars and 3D printing. Traditional jobs and careers are changing and disappearing so quickly that finding new ways to earn an income will likely become an essential skill if it's not already.
Work At Home Data Entry Jobs
Work at home data entry jobs are a great place to begin. You may even be considering your own online business, and I'll provide some information for that as well.
But first, we'll discuss ways you can find work at home jobs. We'll touch on local jobs and how to become a freelancer. To understand how freelancing works, let's start with the process from a buyer's perspective since they will become your potential clients. Here's an introduction video from UpWork.

Benefits of Work

ing

at Home
The at-home lifestyle provides freedom and autonomy that a corporate environment can't.
In fact, today's technology is mobile and compact enough that, working from home means you can almost work from anywhere. If you have a laptop and internet connection, you can get work done without being pinned down to a desk, or stuck in a daily commute. Ironically, as I write this, I'm sitting in a dealership waiting room as my car is being serviced.
Related Post  Is Affiliate Marketing Worth The Time And Effort?
The Best Way To Make
Real Money Online In 2018?
Get instant access to our FREE Guide - 
The Beginner's Blueprint For Making Money Online​
and learn how 1000's are earning a living from home...
Of course, working from home isn't for everyone. It takes self-discipline. Distractions are everywhere. The fridge, cupboards, and all the goodies will be calling your name. But, if you can manage your time and temptation, living a healthy lifestyle is one benefit of working from home.
Other benefits include,
Make your work hours fit into your life (Instead of fitting your life somewhere in between your work hours).
No boss over your shoulder, and no annoying co-workers to deal with.
Freedom, autonomy, and mobility.
More time with the people you love.
More time in the places you love.
Escaping the morning and evening rush hours
Saving money
Below I'll talk more about saving money, but first, let's get to what you came here for. Ways to find work at home jobs.
Where To Find Work At Home Data Entry Jobs?
It may seem obvious, but the first place to look might be your current job. If you're already doing data entry type work, it might be possible to bring your job home. Figure out how much it would save working from home, and use that as an incentive to your employer. There's not a boss on the planet who isn't trying to reduce expenses.
All they can say is no. But even with a no, you may have planted a seed that turns into a work-at-home position as the company evolves.
The next place to look is local job listings. Many organizations have already adopted this model and only hire people who are willing and able to work from home.
Depending on where you live, some job search websites are more popular than others. These are a good place to start.
A quick search of job listing sites in Google will bring up the ones in your area.
How to find work in the online job market
If you've exhausted local listings (or would rather jump straight into the online global marketplace), there are some sites worth looking into.
Freelance Sites
Gigsgiver
On the "How It Works" page of Gigsgiver, you'll find a Sellers section where you can post your skills. It's like setting up a mini online business where you provide a service, and buyers pay you for it. Gigsgiver I believe is a Bulgarian based company.
https://gigsgiver.com/how-it-works/
UpWork
Upwork is another popular marketplace to set up a profile and have people hire you. They are well respected in the freelance community, being the result of a merger between 2 other successful businesses, Elance and Odesk. In the top right corner of the homepage, you'll find a button that says "Become a Freelancer".
https://www.upwork.com/i/howitworks/freelancer/
Freelancer
Like UpWork, at the top of the homepage of Freelancer you'll find a button to get started. They are an Austrailian based company that is also well respected globally.
ClickWorker
ClickWorker says that they are always hiring, and also have an easy to find section to "become a clickworker". They have been around (as ClickWorker) since 2010 and are worth checking out.
https://www.clickworker.com/clickworker
DataPlus
DataPlus is a US based company (Georgia) and as the name implies, is data entry specific. Unlike the other freelance sites mentioned here, they have a more traditional hiring approach.
http://www.dataplus-svc.com/Employment.htm
Transcription Services
Transcription work is the process of listening to audio, and typing it out or dictating it. Not your typical data entry job, but potentially more interesting. You can find more information here.
Scribie
Scribie advertises $5 – $20 USD per audio-hour transcribed. It won't make you rich, but if it works for your budget, it's not a bad way to earn money at home. There is a testing procedure, and you'll need to become certified as a transcriber.
https://scribie.com/freelance-transcription#intro
Accutranglobal
AccuTranGlobal transcribes primarily financial sector conference calls and presentations. They pay on a per/word transcribed basis and have a traditional hiring process. You can find the apply for work button on the homepage. 
http://www.accutranglobal.com/
Of course, you don't have to limit yourself to data entry. There are other services people are looking for, that you may be able to provide.
Graphic designers
Slide show and Infographic creators
Virtual assistants
Writers
Illustrators and animators
Logo designers
Video producers and editors
Voice actors and narrators
Photo editors
These are just examples, the list is longer and includes web design, 3D modeling and so on…
Starting An Online Business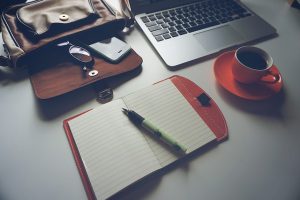 Another method of adding additional income to your work-at-home lifestyle is to become your own boss and start an online business. It's easier than you may think.
With an online marketing business, you can leverage companies like Amazon and BestBuy and even Walmart who have already done all the hard work for you.
My top recommendations are programs that have great step-by-step training that will show you how to "ride the coattails" of industry giants, sell other people products without ever touching them, and build a nice residual income for yourself.
9 Potential Ways You Can Save Money Working at Home
In addition to an "at-home lifestyle", there are financial benefits if your situation allows for it. Maybe a few of these will work for you,
No more daily commute and cut fuel costs.
Save thousands if you can eliminate one vehicle.
No more before and after school care costs if you have kids of that age
Eliminate, or cut back on full-time daycare costs for younger children.
Save money by having a well-stocked fridge (instead of take-out with co-workers every day)
Tax benefits to using your home as an office.
Move to a more affordable neighborhood if possible.
Not needing expensive work clothes if they were (or are) a requirement at your job.
No more expensive parking fees. (I have a friend who used to spend few hundred on parking every month)
If you're required to wear expensive clothes at your job, that may be an area you can cut back on. There can be a significant reduction in your monthly expenses, and if you're taking a pay cut by working from home, the net benefits may still work in your favor.
Final Thoughts
Whichever direction you go, working at home is more than just a luxury. Whether to replace your job or supplement your income, the skills and reputation you develop online will provide income security that's difficult to find in local economies. As mentioned earlier, our economy is changing so quickly, learning to find work outside of traditional job searches may become an essential skill.
Depending on your skill level, navigating the world of online jobs may be a little intimidating at first. There will be some trial and error. But you are building a skill-set (and confidence) that will be the foundation of your entrepreneurial journey, and you never know where that will take you.
I hope these resources help you get started, so you can begin living the life you're looking for.
Please leave a comment, I'd love to hear your thoughts. What are your reasons for working at home?
If you found this article useful, or think it might be helpful for others… Please share.
Regards,
Jay
Suggested Post  Best Online Marketing Programs